Justin Hammond
10 Steps to Champion Your SaaS Customer Support You Can Steal Right Now
Image generously donated by YNAB for this article
I'm staring at a 311-word email response from You Need a Budget's (YNAB) customer support specialist, Becki. I assume I'm about to read a soulless, emotionless response copied and pasted from a knowledge base article, yet, it's anything but.
As I read Becki's response, I find instead a beautifully worded, personalized response to my issue with snippets of text explaining the solution.
As someone who's worked with 50+ software-as-a-service tools (SaaS), I've found that customer support is something many tools offer but most don't do well.
SaaS is rapidly becoming a saturated market, with business usage of SaaS tools jumping over 500% since 2008 (Better Cloud).
According to SalesForce, 80% of customers say the experience a company provides is as important as its products and services. And yet, 75% of customers say it's easier than ever to take their business elsewhere.
In a recurring revenue world, every year is an opportunity for a customer to question whether your service is actually adding value. So the answer had better be yes, or your ship might sink faster than you can correct course.
But just as Reddit user PleasantAd2625 pointed out, growth trumps retention in SaaS discussions around the web.
Customer retention is highly linked to customer support. As your customer support improves, so does your retention.
So, in the spirit of learning from the best, I took to the (virtual) streets and interviewed You Need a Budget's Director of Customer Support, Angela, to find out how YNAB champions customer support and what lessons can be applied to other SaaS tools looking to turn customer support into a competitive edge.
Angela, Head of Support at You Need A Budget
For each step, I'll explain why it's relevant, then outline YNAB's approach and show you how you can implement it into your own customer support strategy.
1) CUSTOMIZE YOUR LANGUAGE
As a teenager, I worked at a popular Canadian business-casual restaurant chain called Moxies. We were trained to refer to patrons as "guests" instead of "customers." Albeit symbolic, this nuance trained us to think of our patrons as friends we had invited into our homes for dinner rather than a stranger performing a traditional transactional exchange of food for service.
Language can have a powerful effect both on ourselves and the people to whom we're speaking. YNAB recognized that.
YNAB's approach:
Years ago, YNAB transitioned the support language they used by referring to "tickets" or "issues" as "conversations" - a tip they picked up from their partner, Help Scout.
"This might sound a little weird, but calling something a "ticket," I think is a really big negative." - Angela, Head of Support at YNAB
By transitioning from tickets/issues to conversations, YNAB changed the way support specialists approached a request. Instead of considering it a "ticket to solve," it was now a conversation between friends in which one friend helps find the solution for the other.
In my experience at Book Like A Boss, we used to refer to our users as "Bosses" for direct correspondence. Although our intention was sincere, I pointed out, after joining the team, that directly calling an individual user "Boss" might be considered patronizing to some. We've since moved away from addressing individuals this way and now only use the pluralized form "Bosses" when referring to our users as a whole.
Your turn:
As Angela pointed out in our discussion, many SaaS tools offer support through Zendesk where it's not easy to modify the system's labels to use an alternative to "ticket" or some of the other terms we listed. But wherever possible, both in written correspondence and to the extent your support platform will allow, consider choosing alternate terms for your support jargon that reframe the context of your support discussions in a positive light.
Here's a starting point of changes to get you and your team off to the races:
"Tickets" become "conversations."

"Rep" becomes "specialist" … After all, what does "rep" even mean? Do they represent the customer? Shouldn't the whole company be focused on the customer? For example, YNAB also believes the "specialist" title more accurately conveys the expertise their team members need to do their job well.

"QA" becomes "conversation review" to reduce potential confusion with QA for the engineering team.
2) ESTABLISH A TRIAL PERIOD
If you're a small SaaS, then an all-hands-on-deck approach to customer support might cut it for now, but as you grow, you'll inevitably receive a growing frequency of support requests and an ever-growing need to expand your support team and output.
YNAB's approach:
Back in 2015, YNAB's support team was small, comprised of just four part-timers without a clear support structure, documentation, or process. After transitioning from a traditional software model to software-as-a-service, the support team quickly received 5,500 tickets into the queue.
"... that was not a period of time I ever want to live through again. And then we started to realize, obviously, that we needed to grow the team." - Angela, Head of Support at YNAB
With an immediate need to quickly expand the support team, You Need a Budget began hiring support specialists under a trial period so that they could speed up the actual process of getting people in the door and starting to answer emails.
I'll let Angela explain:
"We do get people into the queue on their first day, but that's not specific to the trial period. The biggest thing we did was eliminate one round of interviews, and we added a hard stop at 8 weeks where we and the new person would reevaluate whether this was a good fit. If at any point during the 8 weeks we didn't think it was working, we would let the person go then. We honestly haven't had to do that very often, but it's nice to have that option." - Angela, Head of Support at YNAB
Your turn:
Consider adding a trial period for new hires that includes an 8-week hard stop for both yourself and your new support specialist to evaluate whether they're a good fit for their new role.
3) HIRE SUPPORT REPS WHO MATCH YOUR CORE VALUES
Your support team is customer-facing, representing your company at some of the most crucial moments when your users might be feeling frustrated or confused. Bringing on support reps who align with your company's core values is crucial to ensure your support reps are providing the exact attention and care to your users as you'd expect.
"The biggest thing we look for in hiring is a core value fit. I don't know if you've read any of our job postings or our cultural manifesto. But we always look for core values, especially in support." - Angela, Head of Support at YNAB
You Need a Budget first establishes a good core value fit with a potential hire and only then brings them on board to move through their training processes.
The YNAB team at their 2019 Laguna Beach company retreat
For reference, here's a look at YNAB's cultural manifesto. It both exudes their brand voice and elegantly outlines the core values they look for in new hires. Plus, it can be conveniently be accessed right from the Careers page.
You Need A Budget's Cultural Manifesto
Your turn:
Decide on your company's core values. Consider writing them out clearly and making them accessible to potential hires to peruse before applying. After all, a potential hire might not be on board with your values, and it's better for both you and them to figure that out before spending time and resources on a new hire.
4) SOLVE FOR SPECIALISTS' PAIN POINTS
Although each software and solution is different and requires different amounts of time for a support rep to master, YNAB's support specialists are often surprised to learn it takes about a year to get fully up to speed with providing support.
With nearly a year-long investment into the success of each support rep, retaining team members is extremely important to prevent additional time and financial costs of routinely replacing team members who leave.
A large part of YNAB's retention strategy for their support team is to identify team members' pain points and then routinely implement internal changes that solve these pains, ultimately contributing to the staying power of their team members.
Your turn:
Identify any pain points/themes your support reps consistently experience and implement a plan of changes to solve or relieve those pains for your team members.
5) FOCUS ON YOUR BEST SUPPORT CHANNEL
From email and chat to phone support and screen sharing, there's a handful of support channels to offer your users, and knowing whether you should focus on one or offer them all can be tough.
Of course, not all support channels are created equally. Hopping on the phone with your users will likely get them to a solution faster than emailing back and forth, but with each channel of support requiring different technical capabilities and levels of work to conduct and maintain, your best choice is to hone in on the channel of support you're best at delivering.
YNAB is particularly effective at email support because they've been doing it for so long. They've learned a lot of really good tactics and strategies for providing it.
But if you're wondering which support channel might be best in the future, YNAB predicts that live chats will replacemail, especially when supported with a remote connection and live screen-sharing capabilities:
The thing that we think is most impactful or could be the best support experience would be something like a live screen share, which we don't offer yet. But we try to approximate that." - Angela, Head of Support at YNAB
Your turn:
Providing fast, quality support is tough enough as it is, let alone spread out across multiple support channels.
Determine which support channel you know can deliver effective, responsive support and double down on providing the best support experience possible for your users within that channel. You can expand to other channels later as your resources grow.
6) MEASURE THE RIGHT CUSTOMER SUPPORT METRICS
Claire Suellentrop, co-founder of Forget the Funnel, wrote that it's common for customer support teams to optimize for the wrong success metric, e.g., "number of tickets closed." This then motivates the customer support team to prioritize speed over care. While customers might receive faster replies, those replies may not necessarily be helpful.
Although the particular customer support metrics YNAB measures are constantly evolving, one thing remains constant—when you hire people who match your core values and are innately driven by the desire to help others, hurrying your support reps to close cases faster won't improve user satisfaction by getting through the queue faster:
"My first answer to this is - It's the people that you hire. But even if I were to say, you [YNAB support specialists] will be penalized or rewarded for going slow or fast, our team members could not help but be helpful. It's just innate in them." - Angela, Head of Support at YNAB
Angela referenced The Effortless Experience by Mathew Dixon and Nick Toman, which explains that delight is not an indicator of customer loyalty but rather how easy it was for them to get their issue solved.
With the right support reps in place, it's tough to ask them to prioritize speed over quality.
But this doesn't mean you shouldn't track any metrics …
YNAB does still track common customer support metrics such as:
Total number of conversations

Rate of replies to resolve

Conversation categories (and whether they line up with how their support team is segmented)

Amount of support outside the queue
But all of these metrics are used not to determine the effectiveness or quality of their support team but often point towards a hiring issue or assist in solving for other internal efficiencies.
Core value metrics:
YNAB keeps their core values top of mind in quarterly review meetings and on par with any other more objective measurements. Most importantly, the magic comes from managers and specialists just reflecting on how their work is going together and making a plan for the future.
"So every quarter, they kind of talk through with their manager. Here's how I'm feeling on all our core values. Here's where I think I could do better. Here's where I've really aced it this last quarter. And then they set a focus for the next quarter." Angela, Head of Support at YNAB
In addition to weekly meetings between support specialists and managers, the quarterly meetings are particularly effective at uncovering some of the pain points the specialists are facing. These pain points are then added to a shared agenda to discuss in the weekly manager meetings.
Managers might see the same root issue crop up over multiple months, indicating a systemic issue that might need a more holistic solution rather than a quick Band-Aid fix.
Additionally, managers send out a survey every fall to measure team connectivity and engagement. A few of their most effective questions that get good results are:
If you could change one thing about support at YNAB, what would it be?

Did you feel overworked, underworked, or just right this quarter?

What could I do as your manager to make your workdays more pleasant and make it easier to reach your goals?
Note: Angela pointed out that unless you've established a culture of trust where team members know they won't be penalized in any way for sharing honestly, these types of questions won't work.
Support queue metrics:
Of secondary importance is the quantity and quality of conversations in the support queue.
YNAB has an internal conversation review program because although a customer may indicate an excellent level of support received, the response may not have properly tone matched YNAB or the customer, or it may not have provided a next-issue avoidance - a scenario in which the solution is only temporary and does not solve the root cause of the support request.
For example, a free-trial extension may be provided to a customer, but that may not have been what the customer really needed because, in actuality, the real issue, which wasn't addressed, was that the customer hadn't understood how to use something in the product.
Your turn:
Focus on hiring support team members according to how they align with your company's or support team's core values. Rather than focusing on pirate support metrics such as "number of tickets closed," you'll know that your team members are effectively and passionately providing quality responses to your customers.
Additionally, check out The Effortless Experience to learn more about customer effort scores and the impact that a frictionless customer support solution has on overall customer loyalty.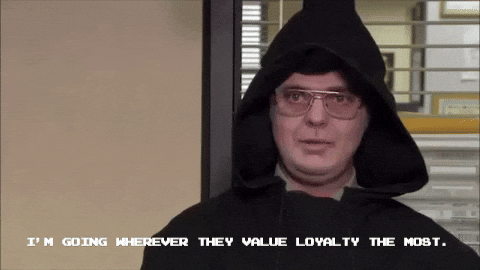 7) SEGMENT YOUR SUPPORT
Inevitably, you're going to recognize themes among your support requests. In instances where those particular requests require a more complex level of knowledge or solution, it makes sense to delegate those particular requests to a team member who's dedicated to helping users with those specific issues.
YNAB's angle:
One thing You Need a Budget swore they'd never do, but later worked well for them was segment their support team into specialized roles.
"For a really long time, everybody had to know everything or at least be able to find everything. And we were really proud of that. We were like, we are a team of generalists. And then we started hearing this theme of I'm overwhelmed, I can't keep up with it all, it's too much. And we thought, "Okay, we need to start moving towards a specialization." And so we created a team for user accounts and a team for bank connections. And the immediate wins that we saw from that totally convinced us that we needed to move further along the spectrum towards specialization." Angela, Head of Support at YNAB
But what were those immediate wins?
Segmenting their generalized support team into two specialized teams allowed the specialized teams to immediately find patterns in the conversations that were coming into the queue that were hidden when a larger number of people saw fewer of them. The most obvious examples centered around user account oddities that they were then able to have the engineering team fix.
And to boot, support specialists experienced reduced stress levels knowing that if they were ever unsure about or uncomfortable with answering a specific question in the queue, they could send it to the experts.
As a result, certain conversations now get resolved in fewer responses and with less effort on the part of the user because the specialized "bugs team" knows which fixes are worth trying first.
Admittedly, there are support teams much larger than YNAB's that don't segment their support team into specialized roles, but given the complexity of YNAB, specialization was a massive win for them.
Your turn:
YNAB found that "user account"' and "bank connections" became two of the biggest conversation categories for their support specialists and segmented their team into specialized roles dedicated to solving each of those conversation types accordingly.
Review your own support requests and identify the top 1-3 most commonly recurring support themes. Depending on the complexity of each theme, consider delegating future support requests about those topics to certain team members who are specially trained to assist with those issues.
8) COMBINE PERSONALIZATION AND CANNED TEXTS
Customers don't appreciate a copied and pasted support response from a knowledge base article that they could have otherwise found and read themselves.
Knowledge base articles are excellent for providing detailed solutions to customer issues ranging from the simple to the complex, but they lack the efficacy to address the unique circumstances of a user's situation, preventing them from reaching the solution described in the article.
Oh, and they're often not so personable.
That's where canned texts (text snippets) come in, but they should never preclude support. They empower support specialists to personalize their responses rather than requiring them to keep all of the solutions in their minds all the time.
But what's the ultimate balance of personalization and canned texts?
"One thing we try to be really intentional about is that a snippet should never be a complete answer, so if you pasted a snippet into your reply and sent it, it would be weird for anyone reading it. That forces personalization to happen." - Angela, Head of Support at YNAB
YNAB support specialists use snippets in nearly every reply in order to give really detailed responses, right down to telling users how to do a screenshot.
Your turn:
Always personalize your support responses while incorporating canned texts in order to provide quality, accurate solutions to your users' problems.
Although you can still link to a knowledge base article at the end of your response, always answer the user's questions in the support response itself so that they aren't forced to later find the solution themselves.
9) RUN CANNED TEXTS THROUGH HEMMINGWAY
Writing an overly complex, difficult-to-read response to a customer support request is a surefire way to cause more problems than it solves. Whether it's support requests, knowledge base articles, or even web copy and emails for your SaaS, it's generally recommended that you keep your texts to a grade 5 reading level or lower to ensure a smooth reading experience for your users.
The simplest way to do this is with the free online Hemmingway Editor app.
Here's a real You Need a Budget support response showing how Sarah nailed simplicity in her response in a way that was clear and easy to understand while hitting a grade 5 reading level.
Your turn:
It's not realistic to run every customer support response through Hemmingway, but gather up your canned texts, knowledge base articles, and any other customer-facing copy and run it through. Next, make any necessary adjustments to ensure a clear and simple reading experience for your users.
10) VIEW SUPPORT AS YOUR COMPETITIVE ADVANTAGE
It's no secret that hiring support reps, training them, and providing quality, personalized service to your customers comes at a cost.
With pricing plans as high as $1,000 USD/month or more, it's no wonder that certain SaaS tools like Intercom provide excellent and responsive support to their users, but at YNAB's sub $10 USD/month average customer value, I was determined to find out how they can feasibly provide such great customer support.
As no level of paraphrasing could so elegantly describe the answer Angela provided to this question, I'll let her explain it:
"We have decided that support is a competitive advantage for us. And so regardless of whether or not the numbers make sense, we've decided that this is something our competitors can't copy. And we're really good at it. And so we will invest in it. It's part of our product in a way." - Angela, Head of Support at YNAB
At YNAB, their team members are their biggest investment. The company has always been designed that way. When you treat your team members really well, that pays off in word of mouth.
It's a company's responsibility to look after its employees.
Your turn:
When it's easier now than ever for customers to take their business to another tool, you should consider viewing customer support as your competitive advantage instead of a reactive response to customer issues and an unavoidable cost of running your business.
By investing in and focusing on your support team, your will ultimately make good customers of the people who write in.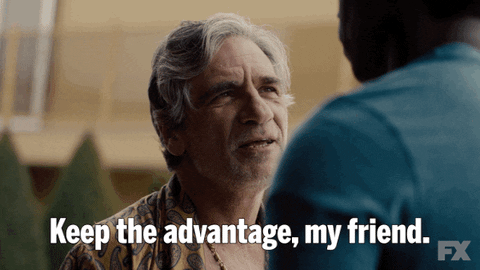 BONUS: SET UP YOUR SUPPORT TOOLBOX
You likely already have the tech stack in place to knock customer support out of the park, but if you're a new SaaS and don't want to waste time testing different support tools, then YNAB has generously shared the five main tools they use to champion customer success.
You can thank me You Need A Budget later ❤️
YNAB's Customer Support Toolbox:
Help Scout: Help Scout provides an easy, powerful way to chat with your customers. YNAB uses Help Scout for having conversations with users and for its external knowledge base.
Guru: Guru provides everything your customer support team needs to solve problems, upsell, and create the amazing experiences that keep your customers coming back for more. YNAB uses Guru internally (and loves it!).
15Five: The YNAB support team uses 15Five for weekly check-ins and 1:1 agendas. That allows them to keep a pulse on how the team is feeling on a given week.
CloudApp: You Need A Budget uses CloudApp for screenshots and videos they send to users. They have password-protection abilities and the ability to auto-expire everything after a certain amount of time.
WRAP-UP
Customer support is an underutilized double-edged sword in the world of SaaS growth. Done incorrectly, you'll lose users faster than you'll be able to correct course. If done correctly, customer support will become your competitive advantage that helps your service stand out in an otherwise saturated market of SaaS tools, reduce your churn, and bolster your tool's reputation.
YOUR TURN
In case you weren't taking notes, I've packaged up each of your "next steps" into a convenient to-do list you can follow and check off as you implement each step:
Reframe your support jargon into positive, solution-focused language

Establish a trial period for new support reps to ensure the role is a great fit for both you and them

Bring on new support specialists who match your core values

Solve first for your support specialists' pain points

Focus on your best support channel

Set the right customer metrics for evaluating the quality of your support and your specialists' well-being

Segment your support team based on recurring customer issues

Use a combination of personalization messages and canned texts to deliver timely, but quality, responses

Run your canned texts through Hemmingway to make sure they're easy to read.

Start viewing customer support as your competitive advantage that no one else can copy
Special considerations:
I'd like to thank Angela, Haley, Todd and the entire YNAB team for the opportunity to connect, discuss and provide unique insight into what is one of the most underrated topics in the SaaS community—increasing retention by championing customer support.
WHAT'S NEXT
If you're looking for a hunch-free, research-backed strategy to increase your SaaS acquisition and reduce churn, then go ahead and book a completely free 45-min. strategy call with me here.
Whether you're looking to gain total control over your finances or would just like to test drive You Need a Budget's VIP-customer support experience, you can sign up for your very own 34-day free trial below:
Note: The link to YNAB provided is an affiliate link and earns both you and myself an extra free month of YNAB. It does not increase the cost that you pay, but it does support me in creating more useful, free content like this article for you.